Best Service In New York
We promise the Highest Payout.
Up To 99%
Cash Value Payback Guaranteed!
Sell Gold New York in Diamond District New York. Honest Jewelry Buyers Inc. offer the best prices to sell watches in NYC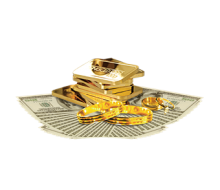 So, here we are! You are in the Diamond District New York, and you are overwhelmed by the huge range of options that are available to you when it comes to selling up your unwanted gold and gems. No doubt by now you have already got to the stage where you are now aimlessly wondering around the hundreds of dealers in the here to sell off your unwanted gold and stones. Sounds familiar? Well, you need to stress no longer. You are in safe hands here at Honest Jewelry Buyers Inc.!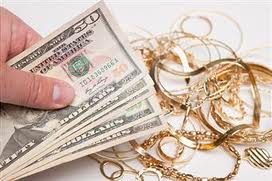 We Buy Diamonds New York in Any Condition For Highest Payout Prices
Sell Diamonds New York to the most established gold and diamond buyers in the industry. We buy diamonds in New York for a long time now, so we can appreciate the variety of gemstones which come our way.  It is understandable that when a person makes decision to sell diamonds new York style – which is "come in, show your diamonds, hope you don't get cheated out of a real cost for worth of your diamonds, decide if this is the right place to sell… etc", they are having a hard time proceeding with the transaction. Rest assured that at our company you will be treated with honesty and respect for your mixed feelings. We do offer the highest payout in the Diamond District of New York for your diamonds, guaranteed.
Deciding On The Best Place To Sell Gold Jewelry In New York
You see, if there is one thing that we pride ourselves on, it is our ability to make your mission to sell gold NY that little bit easier. We understand how exhausting it can be for sellers to have to trawl around all of the dealers right here in the Diamond District, and play them all off against each other to try and secure the best possible price for your unwanted gems. Going about it in this way can easily end up getting out of hand and taking up more of your time than it should. And who here really has the time to do that anyway, right? We would be willing to bet that after only a couple of short hours of doing this, you are going to end up frustrated and with very sore feet. So save the shoe leather, as the team right here at competent watches buying company, now have an alternative just for you!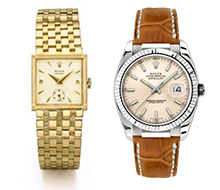 And it is with the utmost pride and pleasure that we can say to you that our buy back prices are some of the most competitive in the entire Diamond District. That's right...trawl around New York no longer, because our trustworthy gold and watches buying company just became your one stop shop for all your gold and jewelry selling needs! So when you choose to sell gold New York, make sure you call in and pay a visit to our friendly team. You might be surprised just how much you can get for your unwanted jewelry.
Sell watches NYC with Honest Jewelry Buyers Inc.
That's right guys; we are not going to stop there! We figured that, since you have been good enough to come along to our website and check us out, we would let you in on a few little gems of our own. That's why, throughout the site, you are going to find some great tips on how to go about selling your old and unwanted jewelry and other bits of potentially valuable stuff that we all have laying around in our homes. And here is the really great news.
Really, the best thing of all about dealing with us, is that we will buy back virtually anything you have to sell. Providing we can put a price to it, we will be able to offer you cash in your hand. It does not matter to us whether you are selling gold, silver, and platinum or even if you are looking to sell watches NYC, it all has a value, and it is all up for grabs, right here at preeminent gold buyers buy back prices. Selling off your unwanted items has truly never been easier!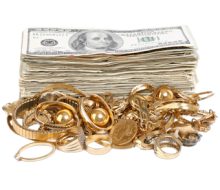 So please do take some time to browse through our site, for more details about our highly acclaimed.
1
WHAT IS THE BEST PLACE TO GET THE HIGHEST CASH PAYOUT?
Our team of jewelry experts will treat you best when appraising your valuables. We will pay 99% of the value of gold which you will want to sell to Honest Jewelry Buyers, the best gold buying and selling spot.
2
WHERE CAN I GET THE MOST HONEST APPRAISALS FOR GOLD AND DIAMONDS?
Honest Jewelry Buyers are committed to treating our customers with sincerity and respect for their valuable possessions. You will receive a fair and honest price for your gold and diamonds because we treat our clients like family.
3
WHO IS THE BEST COMPANY TO DO BUSINESS WITH WHEN SELLING VALUABLES?
Honest Jewelry Buyers s promise a pleasant, rewarding and profitable gold selling experience. You will not be disappointed that you chose us above others. We guarantee it.
Questions? Call us: 212.378.9510